PRP (PLATELET RICH PLASMA) THERAPY FOR HAIR LOSS
Platelets are tiny cells in your blood that repair damaged blood vessels and stop bleeding after injuries. They are virtual powerhouses, rich in growth factors that stimulate the hair follicle stem cells to divide and thicken the miniature hairs. Platelet-rich plasma is a concentrated form of your own platelets, obtained from your blood. It is delivered to the stem cells of the hair by the process of miniaturization at the hair root. In combination with medical treatment in the form of lotions or foams and oral medications including dietary supplements, PRP treatments boost re-growth and restore more hair than was thought possible before its usage.
Owing to the current hectic and stressful lifestyle, hair loss and thinning has become common in men and women.
PRP (Platelet Rich Plasma) treatment comes as a ray of hope and plays a vital role against hair loss. With the right procedure, hair thinning can be reduced and natural hair growth is restored with more vigor.
Oliva has it's own standardized method of PRP hair loss treatment which is very effective. We are proud to say that our success rate has made us the leaders in the industry due to our precise techniques and the medical expertise of our dermato-trichologists.
If you have a genetic or patterned hair loss, then PRP works effectively as an adjuvant to the medical treatment. This is more suitable for areas of utmost concerns such as receding hairline and crown areas.
PRP is a medical procedure hence initial consultation with dermato-trichologist is essential before undergoing the treatment. The doctor assesses the scalp, the kind of hair loss, hair fall severity, health condition, and other essential factors before deciding on the treatment. This therapy is for everyone who has genetic hair loss or patterned baldness, be it male or female. The treatment is suitable at any age depending on the type and severity of hair loss preferably but above 18 years of age.
However, the few contradictions for PRP hair fall treatment or person who cannot go through this treatment are –
Pregnant women
Lactating or breastfeeding women
Clients on anticoagulant drugs
Heavy smokers
PRP hair loss treatment is a state-of-the-art, non-surgical, totally natural medical procedure used for the treatment of pattern hair loss. It is a procedure where one's own platelet-rich plasma is used to regenerate and improve the thickness of hair in the bald areas of scalp through very tiny injections into the roots of the hair. The below infographic illustrates more information about PRP hair loss treatment.

A large team of specially trained dermato-trichologists who'understand' hair.
Oliva's expertise in hair disorders diagnosis using the latest dermascopy techniques allows precise labeling of your condition and close monitoring of your response.
No gels or animal products are used in Oliva's PRP treatment.
Ideal concentration of platelets created by the double spin method.
Delivery of growth factors to the hair roots in a precise manner(unlike the derma-roller method).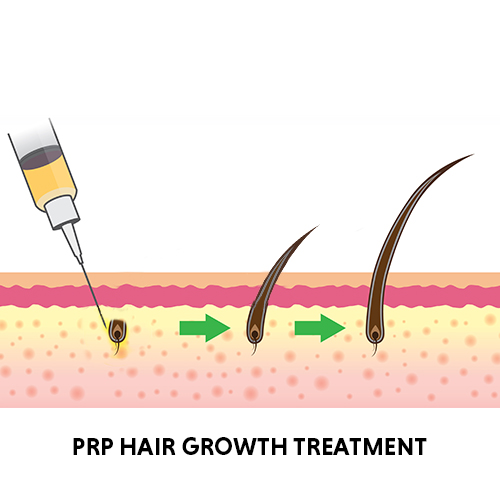 PRP Hair Treatment Procedure Explained By Dermatologist
Oliva offers advanced treatments for hair thinning and hair loss. Check out the details on our PRP procedure and gain deeper insights into how the treatment proceeds, under an expert dermatologist.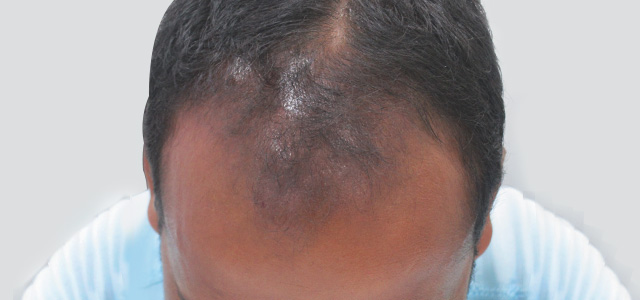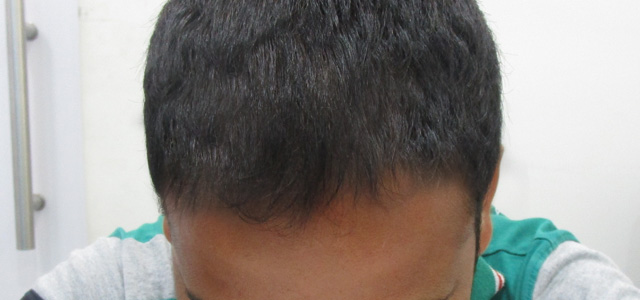 *Images are from real clients, and results can be subjective
Before & After Results Of PRP Hair Treatment
Check out real images of our clients before and after the sessions of PRP hair treatment at Oliva.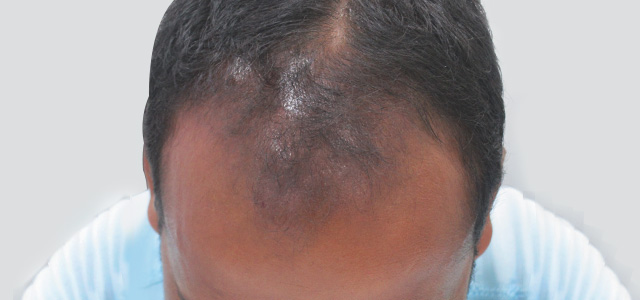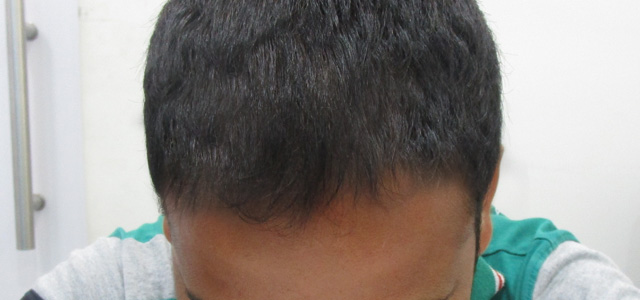 Treatment results may vary from person to person
Client Reviews
Read below what our esteemed clients have to say about us and what makes us the premier provider of skin and hair care services.
Best Clinic for skin and hair
Great experience for treatment of pores. Quick results with in few weeks and complete removal of tan as well. Doctor and staff are very pleasant and made the treatment more comfortable.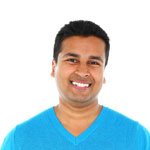 Review for : Laser Hair Removal
Anil Chand
Best Clinic
Experience doctors.. Friendly staff.. And what I like the most about oliva is that doctor checks your skin properly before suggesting any treatment.. unlike other skin clinics who just run behind making money.. I am very happy to see my skin recovering so fast.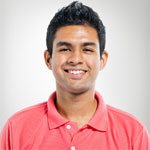 Review for : Laser Hair Removal
Apoorv Singh
Thumbs Up
Excellent service. I went for freckles and in one sitting 90% of freckles were gone. Thanks to the Doctor who gave me wonderful treatment. All the staff and Doctor are so friendly and professional.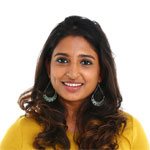 Review for : Laser Treatment For Pigmentation
Sheeba Vino
Happy about the treatment
I am very satisfied with the services provides as I have seen good results. I would highly recommend their services to my friends and family.
Review for : Safe & Effective Pimple Treatments
Ravi Sharma
Best Clinic in Chennai
I highly suggest this place, the staffs are so friendly, caring and professional at the same time that you will feel like home away from home. Painless treatment, absolutely good result. Love everything
Review for : Laser Hair Removal Treatment In Chennai
Tarun Sharma
Best doctors..All the best Oliva
One of the most calm and patient doctors.
S
Review for : Moles Removal Treatment
Shambhu Sharma
Very well satisfied.
Took service for my acne scars, i got result for what i was promised. It was worth every penny i spent. Awesome staffs, very well satisfied.
S
Review for : PRP Treatment For Hair Loss
Shambhu Sharma
Why Oliva
Experienced in-house team of
Cosmetic Dermatologists

Comprehensive one-to-one
consultation with the doctor

Advanced US-FDA approved
equipment

Well trained and certified
therapists

Served 1,00,000 happy customers
and counting

Stringent guidelines and set
protocols for better service efficacy
Frequently Asked Questions on Laser Hair Removal Treatment