Healthy Navratri Diet Plan To Lose Weight
A Navratri diet plan is essential to detox and cleanse your body and shed extra weight, especially with all the delicious, festive food that is part of the 9-day festival. It is not uncommon to indulge in oily and deep-fried delicacies loaded with fats and carbs this time of the year.
You need not worry though, as this article tells you how to eat mindfully with the right diet plan for weight loss and weight management while you savour in the festival's spiritual benefits.
DISCLAIMER:
Please consult a doctor and a qualified nutritionist before adopting any changes in your diet to prevent any health issues, deficiencies or food allergies and achieve healthy weight loss.
Reasons To Gain Weight During Navratri
It is common to gain weight during the festive season of Navratri. Besides the wide variety of delicacies that tempt you to eat more than you usually do, here are some other reasons why you may gain weight during this season:
You don't hydrate yourself enough while fasting. Dehydration makes your body retain water, which adds to your weight.
As it is the festive season, you may skip healthy alternatives and instead indulge in food groups and cooking techniques that add to your calories. Some common festive food items include high-carb, deep-fried dishes and sweets.
You may not include enough fibre in your diet, which are fresh fruits and vegetables.
You may be tempted to binge-eat after long hours of fasting which contributes to weight gain.
Navratri Weight Loss Diet Plan
To help you prevent weight gain during this festive season and maintain your healthy weight, here is a well-planned Navratri diet chart: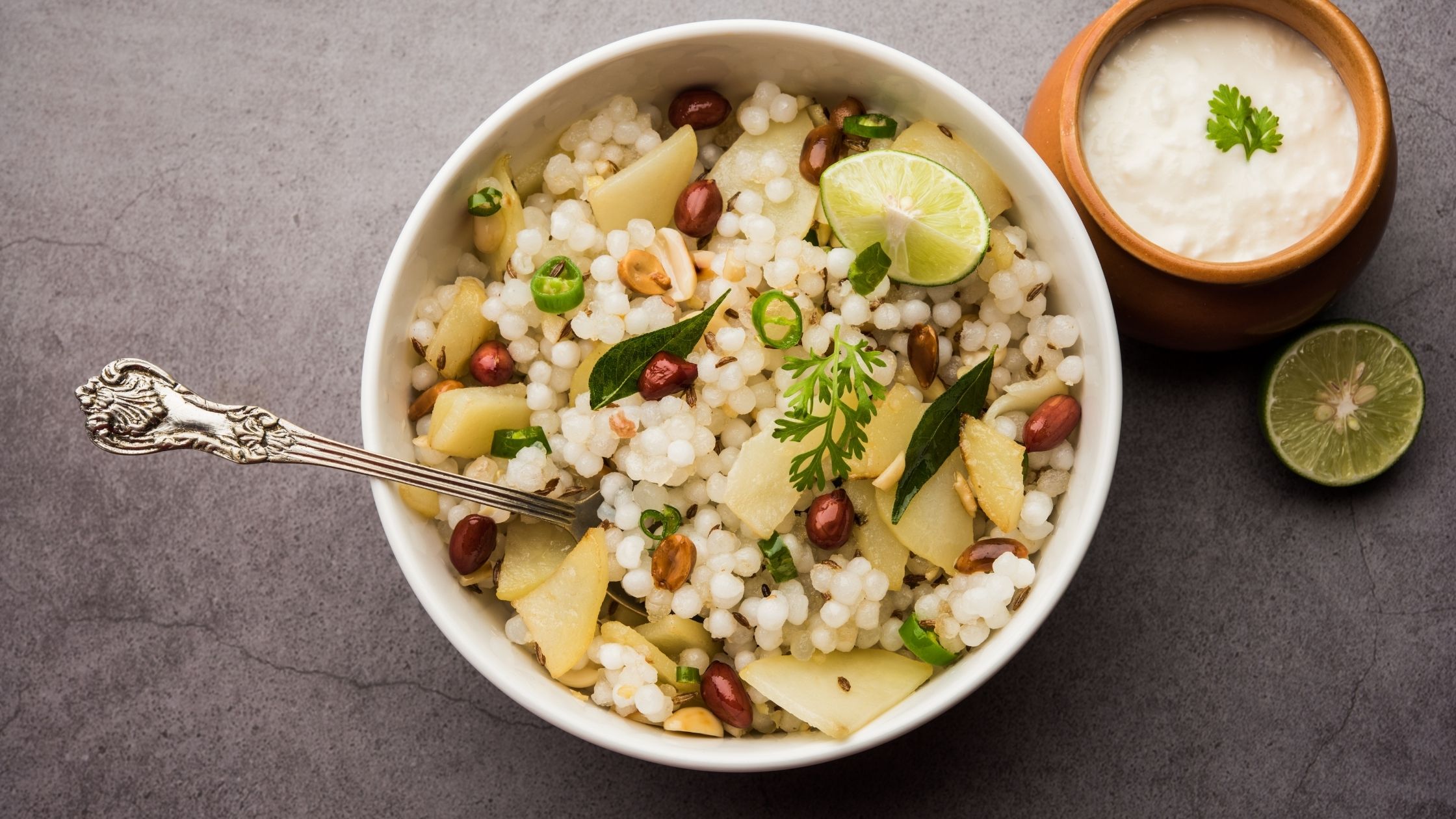 Day 1
Breakfast:
Detox water with cinnamon, 5-7 soaked almonds and a fruit smoothie with almond milk and chia seeds.
Lunch:
Lauki ki sabji with kuttu rotis and water from one fresh coconut.
Snack:
One medium apple or banana and one cup of tea with less sugar.
Dinner:
Vegetable sabudana khichdi with curd.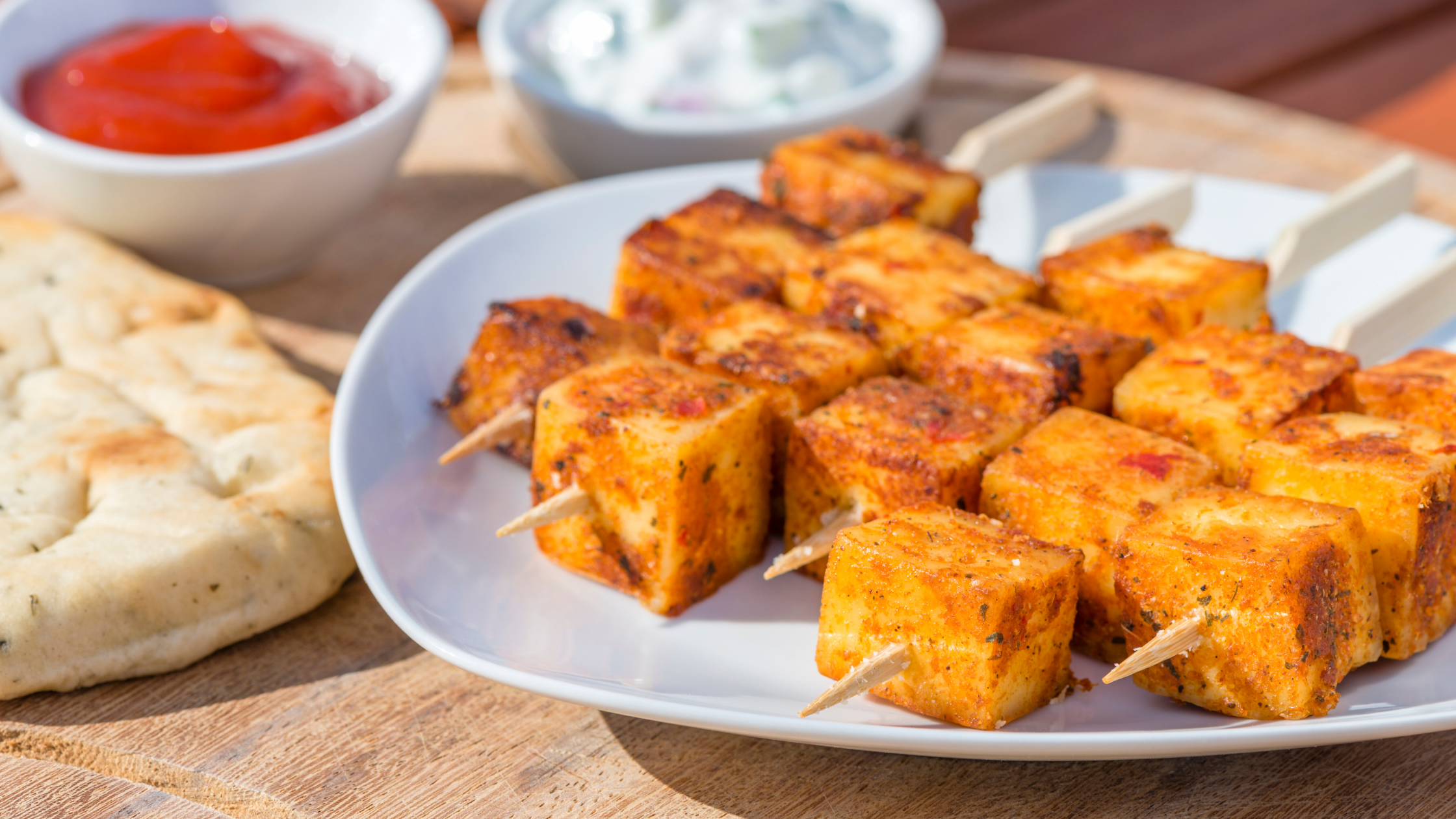 Day 2
Breakfast:
Baked sabudana with boiled potato chaat and one banana lassi.
Lunch:
Dahi wale aloo with kuttu rotis and salad.
Snack:
One medium pear and one cup of green tea.
Dinner:
Lightly grilled paneer with mint chutney.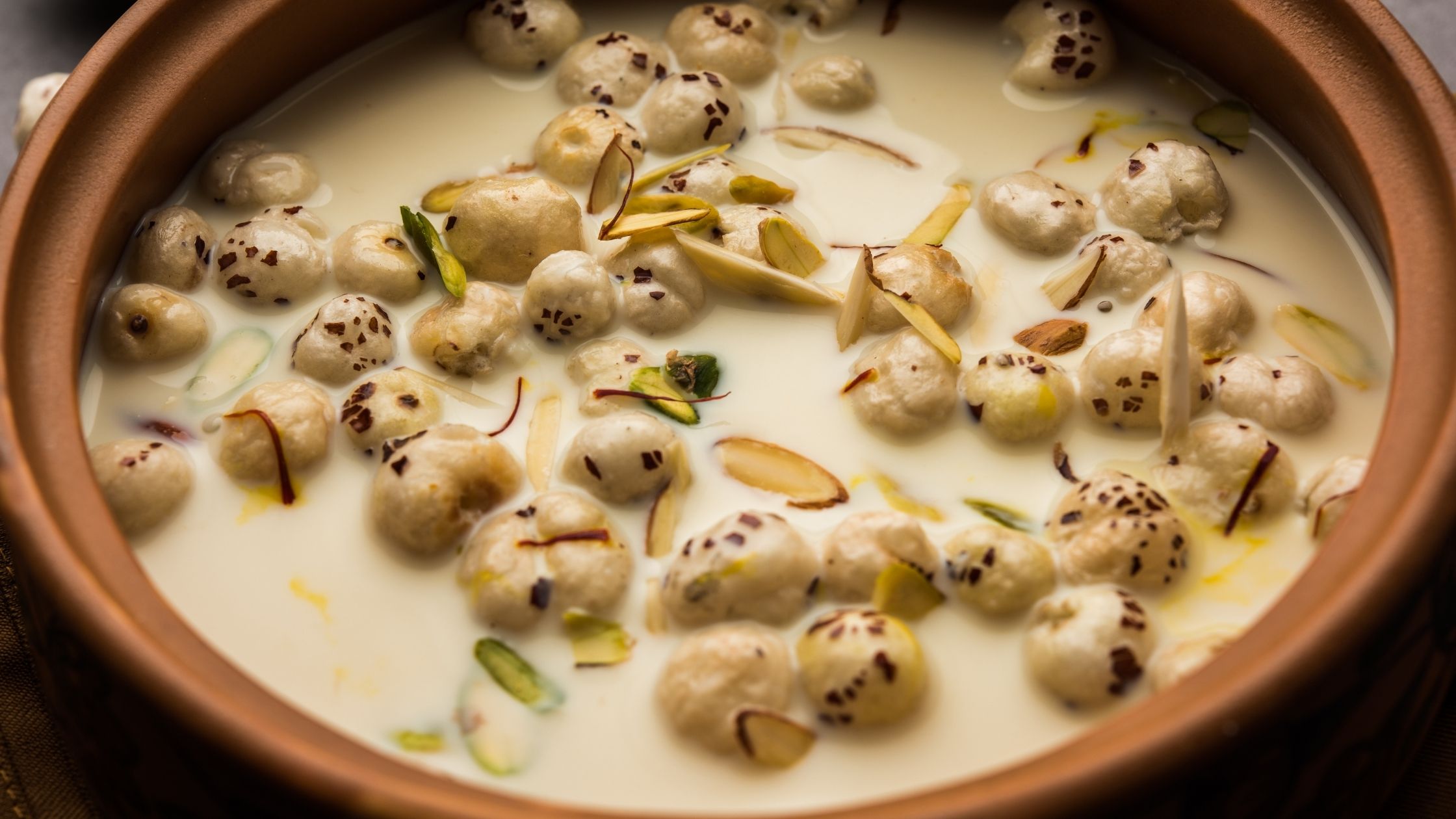 Day 3
Breakfast:
Detox water with chia seeds, porridge made of makhana and amaranth in almond milk.
Lunch:
Samak rice pulao with mint and jeera raita and one cup of pomegranate.
Snack:
Mixed fruit smoothie made in almond milk without sugar and a handful of almonds.
Dinner:
Pumpkin and lauki soup and roasted makhana with a pinch of rock salt.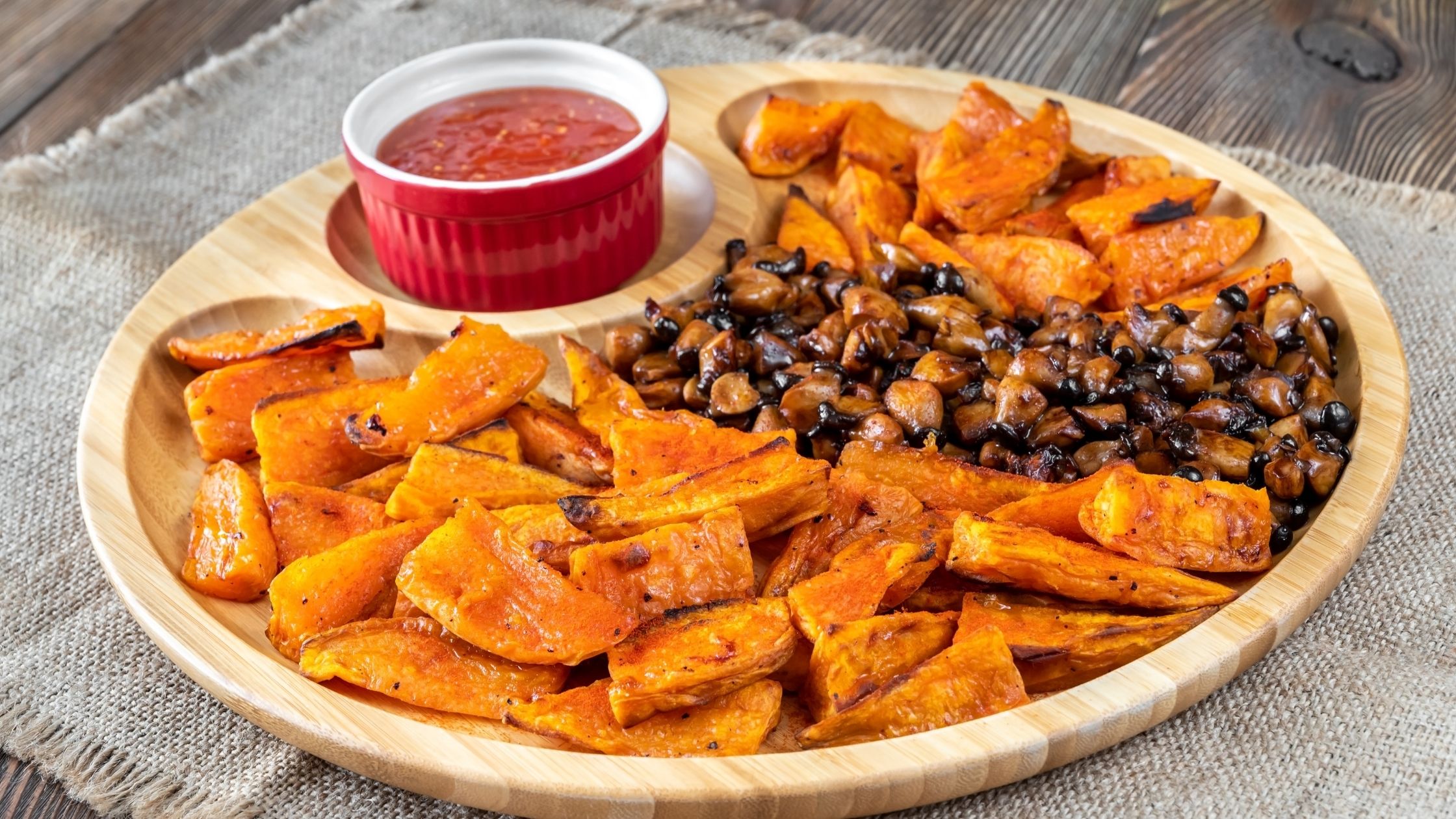 Day 4
Breakfast:
Soaked nuts of your choice and mixed fruit salad.
Lunch:
Dosa made with kuttu atta and stuffed with vegetables like lauki and pumpkin along with coconut and tomato chutney.
Snack:
Sweet potato chaat with a little rock salt and one cup of green tea.
Dinner:
Baked sabudana tikki with mint coriander chutney.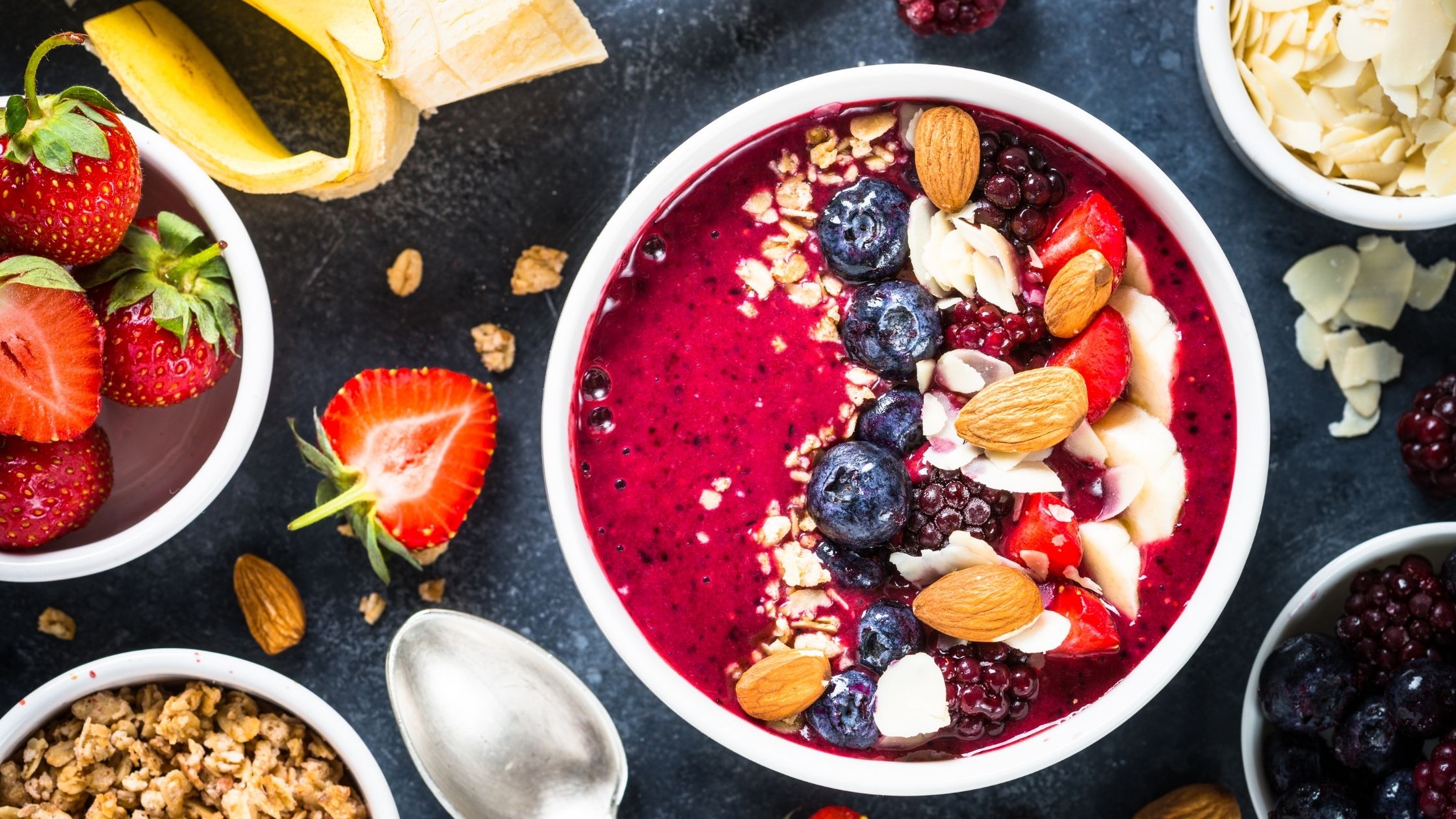 Day 5
Breakfast:
Cinnamon detox water, fruit smoothie bowl topped with chia seeds and assorted nuts.
Lunch:
Idlis made with samak rice along with mint and coconut chutney and one tender coconut water.
Snack:
Roasted makhana and one cup of coffee with less sugar and almond milk.
Dinner:
Raw banana curry in curd with kuttu cheelas and salad.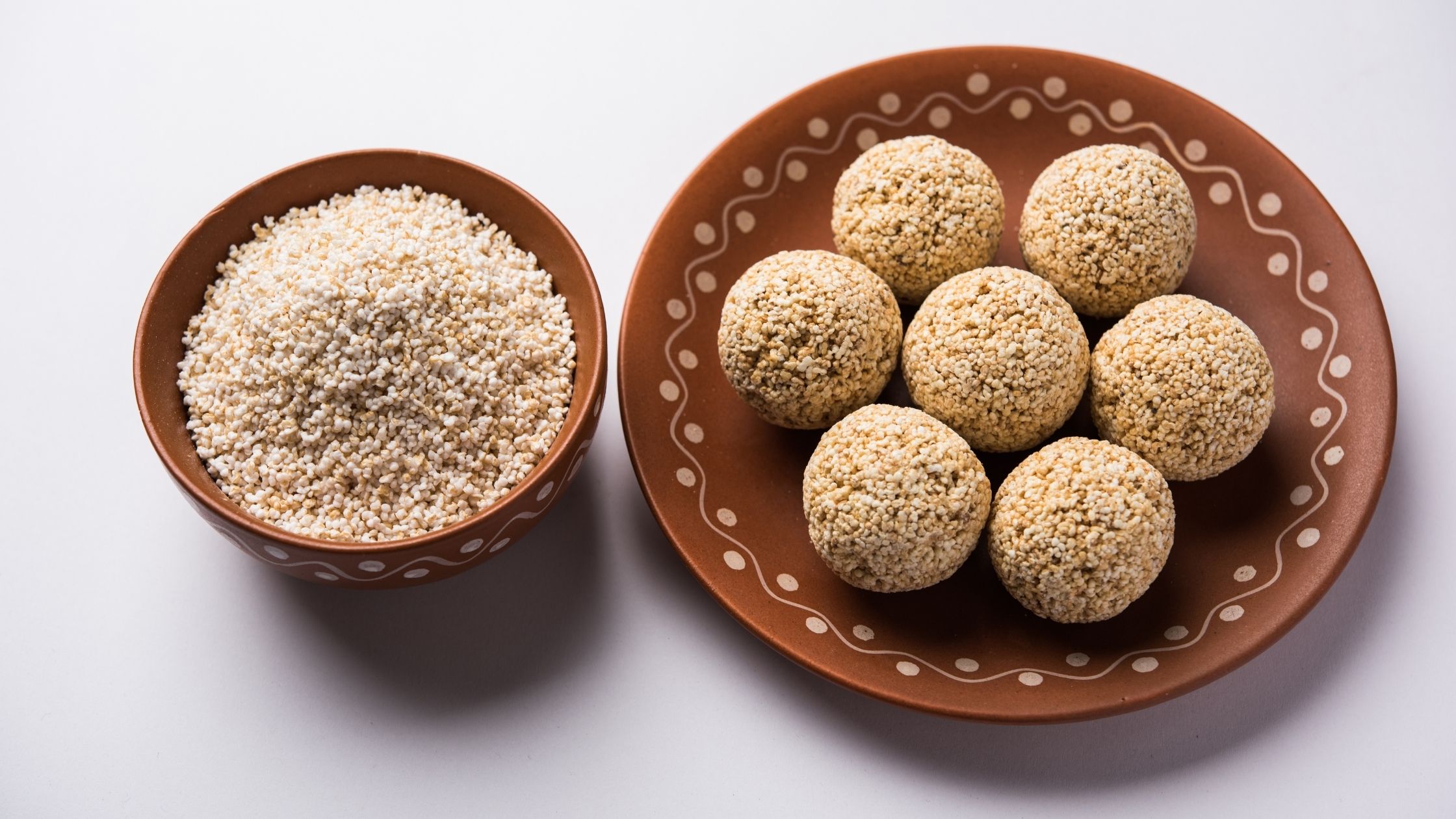 Day 6
Breakfast:
Ajwain detox water, vrat wale laddoo with one glass of skimmed milk.
Lunch:
Dahi wali arbi with samak rice and salad and one glass of mint chaas.
Snack:
Roasted paneer with one cup of tea.
Dinner:
Baked sweet potato cutlets with mint chutney.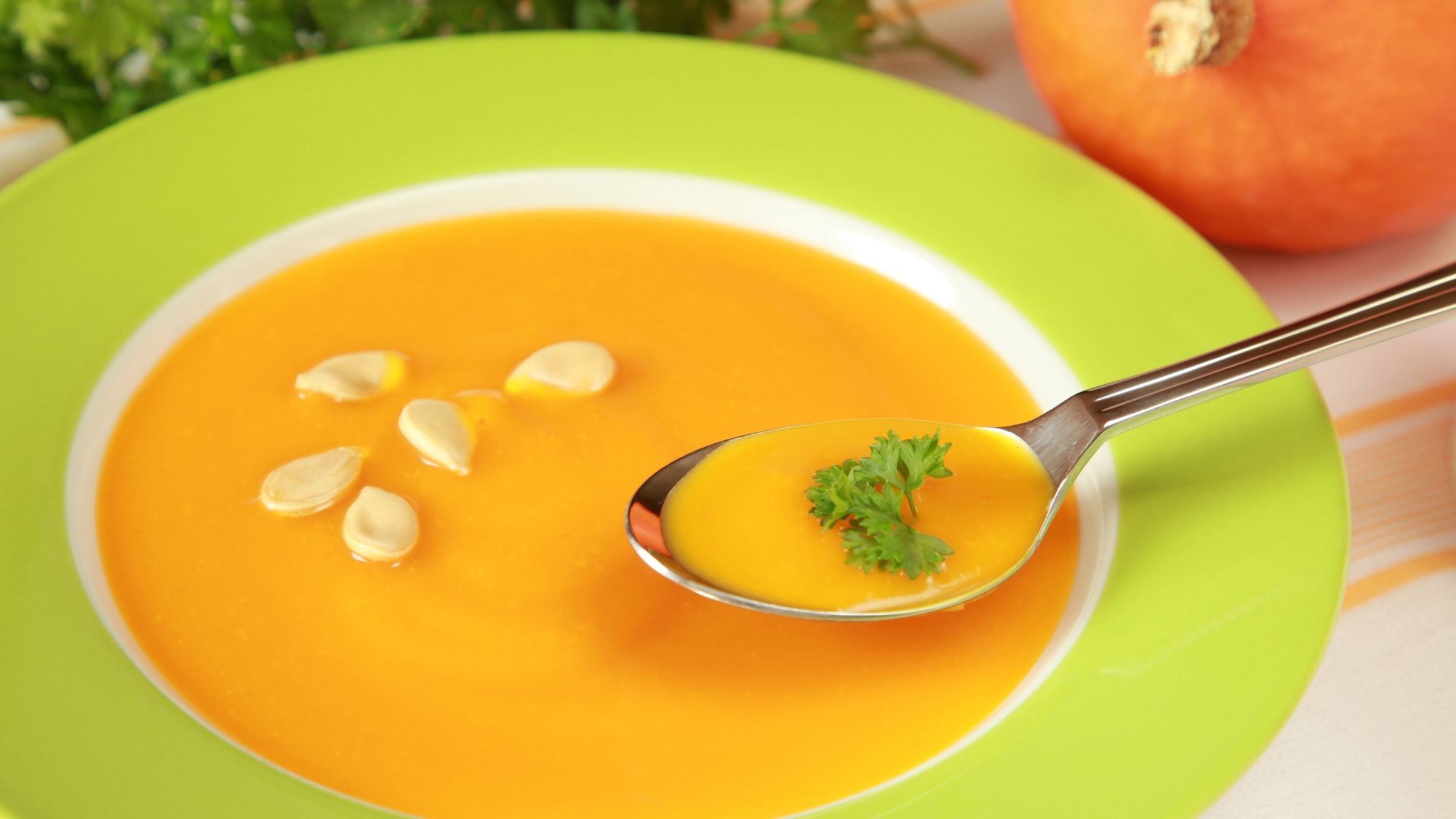 Day 7
Breakfast:
Chia seed water and Amaranth dosa with coconut and mint chutney.
Lunch:
Pumpkin soup, sautéed paneer and boiled potato salad.
Snack:
Sabudana kheer made in skimmed milk.
Dinner:
Arbi curry with kuttu rotis and cucumber salad.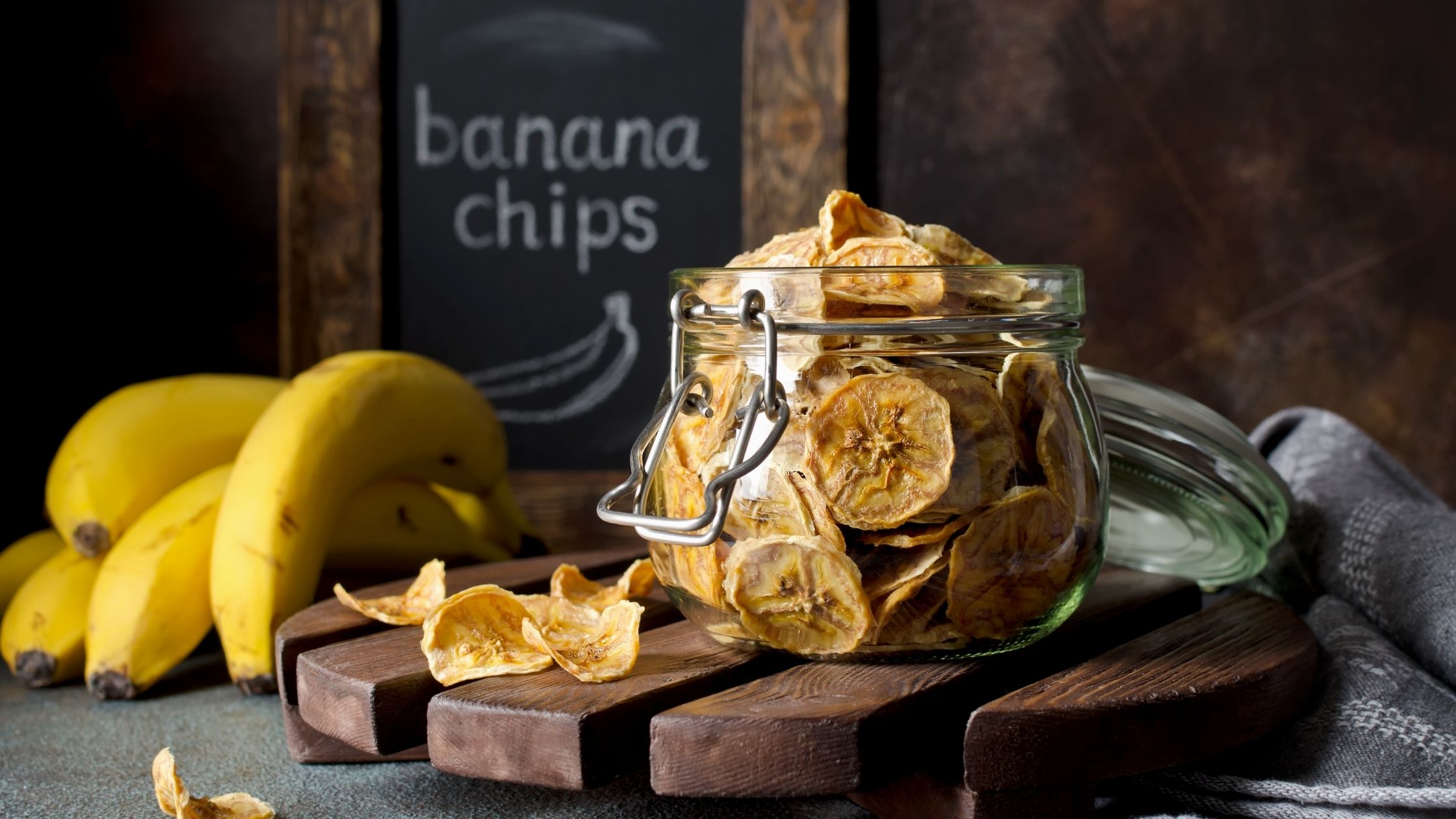 Day 8
Breakfast:
Ajwain detox water, fruit salad and water from one fresh coconut.
Lunch:
Boiled potato sabzi with singhara rotis and salad.
Snack:
Baked banana chips and one cup of coffee with less sugar and less milk.
Dinner:
Samak rice khichdi with curd.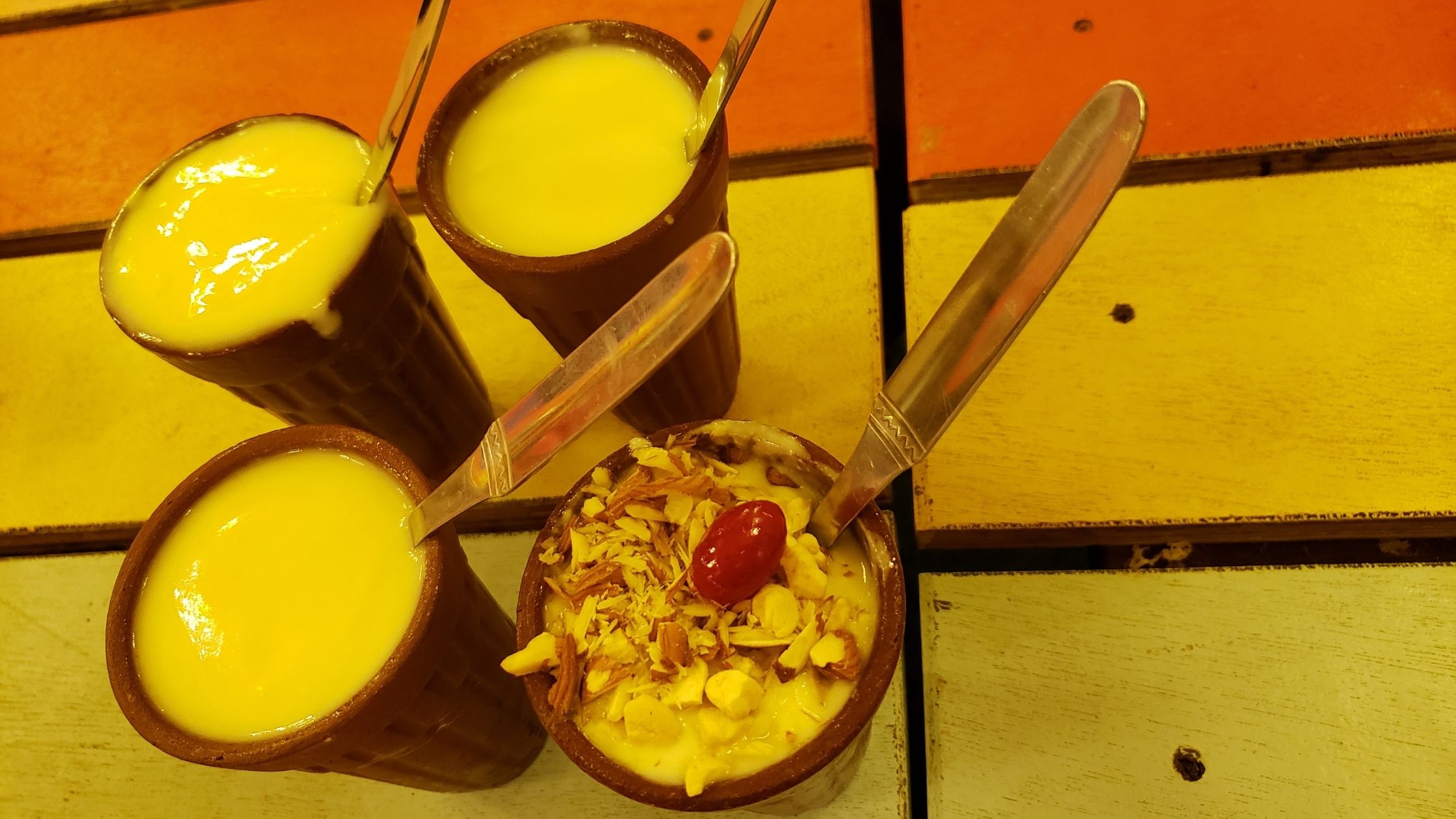 Day 9
Breakfast:
Cinnamon detox water and apple and banana shake with a handful of walnuts.
Lunch:
Lightly stir-fried spinach with boiled potato and roasted makhanas and one medium banana.
Snack:
Jaggery lassi.
Dinner:
Dahi wale aloo ki sabzi with singhara rotis and cucumber salad.
Top 5 Weight Loss Tips To Follow The Navratri Diet Plan
Have Well Balanced Meals:

Avoid fried, oily and fatty foods and consume foods rich in proteins to stay satiated. You can also swap full-fat dairy products with skimmed milk, low-fat paneer, low-fat yoghurt, and almond milk. Include more fibre like vegetables, fruits and grains, which help you stay full for longer and this manage your weight.

Include Nutrient-Rich Foods:

Since the fasting food menu is limited, we often do not get enough micronutrients in our diet. Try to include superfoods like buckwheat, and samak millet, which are rich sources of magnesium, iron, vitamin B1, vitamin B3, calcium, phosphorus, and zinc. Try to eat fresh, homemade food.

Opt For Pink Salt:

Use pink salt to prepare your dishes during Navratri as it effectively maintains energy levels, blood sugar regulation, water regulation, and optimal fluid balance in the body.

Eat At Regular Intervals:

Break down your meals into smaller portions and eat them at regular intervals so that you do not experience frequent hunger pangs. Your blood glucose may drop during fasting, so eat at regular intervals and in moderation to stay satiated.

Hydrate Yourself And Exercise Enough:

Keep sipping water, coconut water, homemade juices and other low-calorie, non-sugary fluids throughout the day, as fluids help get rid of toxins. Keep yourself active during Navratri fast by going on walks or practising Yoga, which helps maximise your weight management efforts.
Things To Avoid During The Navratri Fast
Avoid spicy, fried and oily foods, garlic, and onion as they generate heat in the body. Choose boiled, steamed, or lightly sautéed foods.
Avoid packaged foods and beverages loaded with extra sugar and sodium.
Do not starve yourself or stay hungry for long hours during the fast.
Instead of eating packaged Navratri snacks such as vrat chips and sweets, choose healthier alternatives like nuts, fresh fruits, makhanas, sweet potato salad, etc.
Conclusion
Though the 9-day festivities might tempt you to indulge in deep-fried foods and sweets, we trust that this diet plan and tips will help you prevent excess weight gain. The plan also helps you detoxify and strengthen your immunity. Make sure you follow all the tips and enjoy a healthy festive celebration.
If you struggle with excess weight or maintaining your ideal weight, visit Oliva Skin & Hair Clinic, where our qualified fitness experts will customise meal plans suitable to your weight and health goals.