Dermal Fillers For Facial Volume & Skin Laxity
Clinically-proven Treatment to Reduce Wrinkles and Fine Lines
With aging, you also tend to lose the volume due to degradation of fat, collagen and hyaluronic acid. This in turn causes skin laxity, deeper wrinkles and furrows. Dermal fillers or soft tissue fillers are done to enhance or replace the volume loss in the face. These can be used in combination with Botulinum toxin or laser rejuvenation or alone, for an overall improvement.
Soft tissue fillers or dermal fillers comprising of collagen and hyaluronic acid are injected into the affected area which soothes the wrinkles and brings out the skin volume. The hyaluronic acid is a naturally forming sugar in the human body and its job is to deliver nutrients and act as a cushioning agent. It also helps in hydrating the skin by holding the water.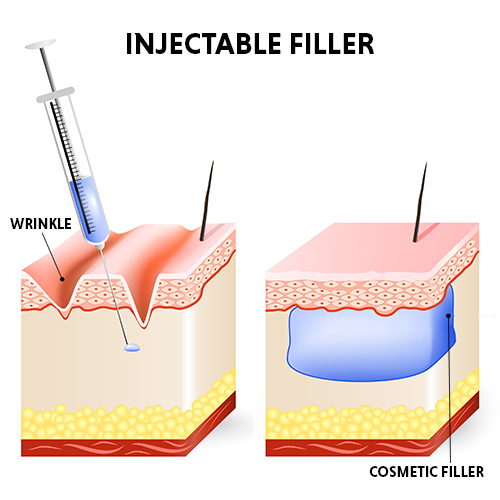 Client Reviews
Read below what our esteemed clients have to say about us and what makes us the premier provider of skin and hair care services.
Why Oliva
Experienced in-house team of
Certified Dermatologists

Comprehensive one-to-one
consultation with the doctor

Advanced US-FDA approved
equipment

Well trained and certified
therapists

Served 3,00,000 happy customers
and counting

Stringent guidelines and set
protocols for better service efficacy
Frequently Asked Questions on Fillers Treatment