LASER TREATMENT FOR HAIR FREE SKIN IN BANGALORE
Unwanted hair in different areas of the body is a major concern among people. A woman's face looks pretty when she has no hair on the cheeks or chin. For men, removing excess hair on the ears, from the nose or even chest hair is a rising concern. Appearance and appeal are of high importance and a smooth, hair-free skin is a major component of this. Be it facial hair or underarm hair, women and men are always looking for ways to get rid of them permanently. Now, you can easily remove all unwanted hair with lasers.
Do you know that your hormones regulate your hair growth? When an imbalance in these hormones occur, an increase in hair growth in unwanted places can be seen. A common example of such a hormonal imbalance is Polycystic Ovary Syndrome (PCOS) in women. Excessive hair growth can be seen on the face and other body parts due to PCOS and a few other causes. A dermatologist can help you to identify the cause behind your excessive hair. It is also important to understand that some women naturally possess excessive hair as it is the normal tendency of their bodies, usually since birth.
In men, hair growth is more than women in general and this is a completely natural process that is regulated by the male hormones. However, some men can also suffer from excessive hair growth due to a genetic tendency or due to a hormonal imbalance. A dermatologist can help to diagnose the correct cause of excessive hair growth.
Areas of the body that often see excessive hair growth include the cheeks, jawline, sideburns, upper lip, underarms, chest, hands, back, legs, nose, and bikini area or private parts.
Many traditional hair removal methods like waxing, threading, depilatory creams, etc. provide temporary solutions only. None of them show lasting and promising results to get a hair-free body. Apart from this, main disadvantage of these temporary methods is, they are often painful too.
If you are looking for a painless solution that is going to give you long lasting results, then laser hair reduction is the best treatment available at Oliva, an elite chain of skin clinics in Bangalore.
Laser treatments utilize the light energy to destroy the hair follicles and reduce hair growth completely in the treated area. When the laser beam is concentrated on the hair follicle, the pigment in the hair absorbs the light and gets vaporized, thus destroying the stem cells that give rise to hair. This takes place without damaging the structure or the pores of the skin. This process when repeated for multiple times ensures that your hair growth is minimized to the extent that you have hair-free skin.
Many advanced technologies have developed over the years to perform this treatment such as Diode laser, Alex, and Soprano ICE. These machines offer a painless and effective hair removal solution. Multiple wavelengths of laser are incorporated in these machines, to treat all individuals with different hair (thick/coarse, medium, thin) and skin types (white, pale white, brown, dark brown, black).
Can treat the widest range of hair and skin colors and types
Fastest and most effective hair removal technique
Virtually a painless procedure
Proven safety records as equipment is FDA approved
No downtime
Delivers you with long term results
Procedure is swift and even a large area can be covered in a very short span saving a lot of your time
Effective and advantageous than procedures like depilatories or electrolysis
Precise as the laser targets only the problem area, ensuring the surrounding skin is not damaged
Reaches any part of the body such as arms, underarms, legs, bikini line, back, shoulders, chest, and abdomen
No infection or scars
We, at Oliva, maintain the trust reposed by our esteemed clients. Our key attributes and sustained standards make it an easy decision for you when it comes to choosing our clinics in Bangalore for laser hair removal.
Our treatment process is painless, offering a pleasing experience.
We only use state-of-the-art equipment, such as the Soprano ICE equipment that has been manufactured by one of the leading companies in laser machines, and is imported from USA & Israel.
At Oliva, we follow protocols strictly so that the highest of standards are maintained and you get the best service.
Our technology attends to every millimeter of the target area, thereby treating hair which is fine in texture.
dermatologists and therapists with a vast understanding, provide optimum solutions to all your hair related problems at our Bangalore clinics.
Pre care and post care instructions are given by the dermatologists to optimize the results and give you smooth, hair-free skin.
Reaching Your Nearest Oliva Center In Bangalore – We have laser hair removal centers in seven different locations in Bangalore and these are present at Jayanagar, HRBR Layout, Indira Nagar, Koramangala, Sadashiv Nagar, Whitefield, and HSR Layout. You can call on 1800 103 3893 to book an appointment or use the 'Book An Appointment' form on our website to do the same. Our experts are here to clarify any doubts you may have. They will guide you through the process of booking for consultation and reaching your nearest clinic.
Initial Consultation With The Doctor – During the first consultation, our dermatologist will examine your skin and the area to be treated. He/she will also analyze your medical history to identify any underlying causes, in case of excessive hair growth. Depending on the observations, the doctor will advise you on the technology that would suit you the best and the results you can expect. The number of sessions required to see the results will also be conveyed to you by the doctor. In case of any underlying conditions that require treatment, the doctor might prescribe some medications or recommend getting some medical tests done. Additionally, a patch test is conducted on a small area of the skin to determine the best parameters of the technology that would suit your skin.
Process & Follow Up Sessions – The process starts with our certified therapist cleansing the area to be treated and shaving it. Depending on the technology being used, a topical anesthetic cream or a cooling gel may or may not be applied. This is to minimize any discomfort that you may feel during the treatment and make it a painless procedure. The dermatologist then performs the procedure. This can take from a few minutes to about 30 minutes depending on the size of the area to be treated. Your next session is scheduled after a gap of approximately a month.
The post care instructions include –
Use water at normal temperature only to rinse the treated area for the next 12 hours.
Avoid sweating due to exercise or from heat treatments like sauna, hot showers, etc. for next 24 hours.
Do not apply deodorants or perfumes on the treated area.
Avoid using heavy cosmetics and greasy lotions for two to three days.
Do not pick at your skin or scratch it.
Do not use any homemade remedies or scrubs for about three days after the session.
Avoid parlor activities for the next three days such as waxing, threading, and facials.
Apply sunscreen religiously every two to three hours on the treated area. Keep sun exposure to a minimum.
The dermatologist may also suggest specific post care instructions for your case.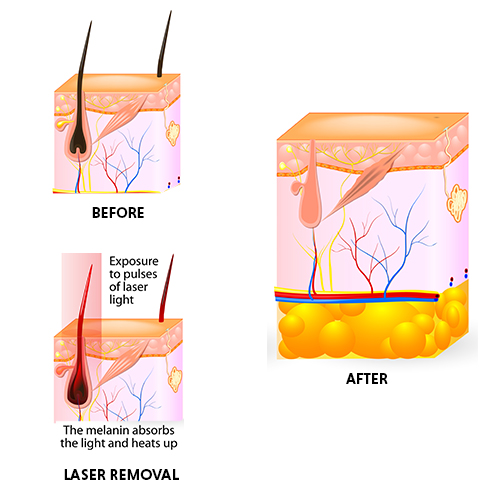 Laser Hair Removal Procedure Explained By Dermatologist
Oliva offers advanced FDA approved laser hair removal treatment for unwanted hair. Check out the details on our procedure and gain deeper insights into how the treatment proceeds, under an expert dermatologist.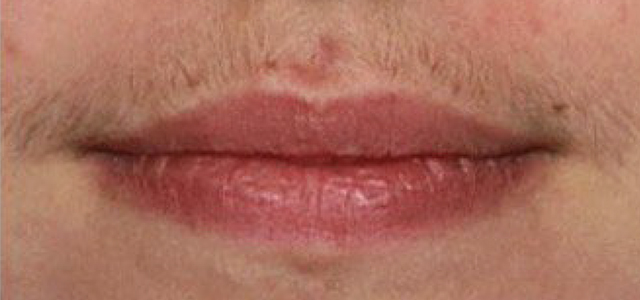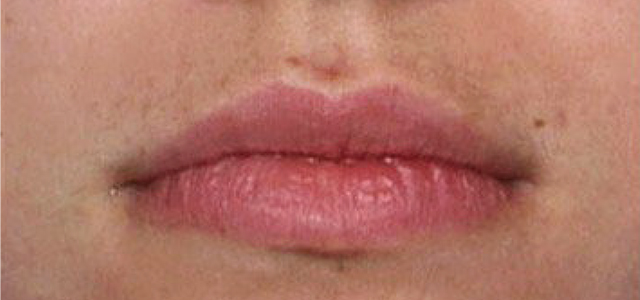 *Images are from real clients, and results can be subjective
Before & After Results Of Laser Hair Removal
Check out real images of clients before 1st and after 6th session of laser hair removal at Oliva.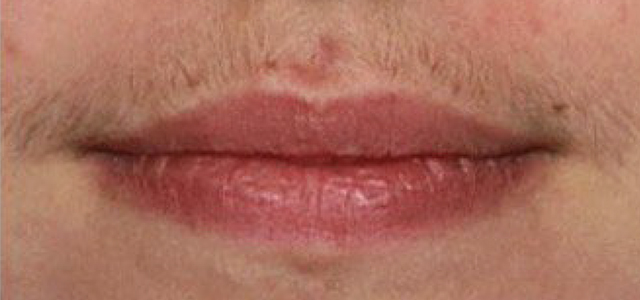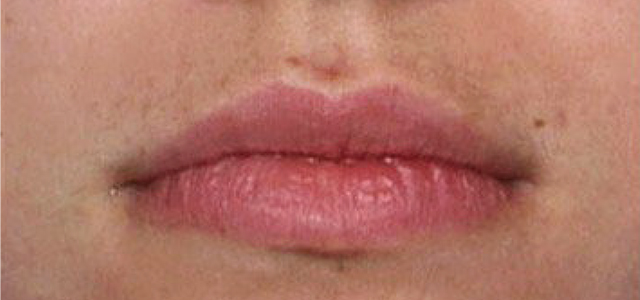 Treatment results may vary from person to person
Client Reviews
Read below what our esteemed clients have to say about us and what makes us the premier provider of skin and hair care services.
Best Clinic for skin and hair
Great experience for treatment of pores. Quick results with in few weeks and complete removal of tan as well. Doctor and staff are very pleasant and made the treatment more comfortable.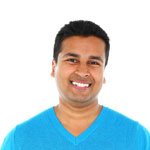 Review for : Laser Hair Removal
Anil Chand
Best Clinic
Experience doctors.. Friendly staff.. And what I like the most about oliva is that doctor checks your skin properly before suggesting any treatment.. unlike other skin clinics who just run behind making money.. I am very happy to see my skin recovering so fast.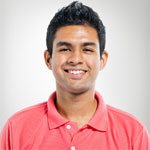 Review for : Laser Hair Removal
Apoorv Singh
Thumbs Up
Excellent service. I went for freckles and in one sitting 90% of freckles were gone. Thanks to the Doctor who gave me wonderful treatment. All the staff and Doctor are so friendly and professional.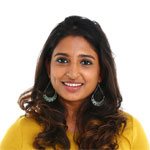 Review for : Laser Treatment For Pigmentation
Sheeba Vino
Happy about the treatment
I am very satisfied with the services provides as I have seen good results. I would highly recommend their services to my friends and family.
Review for : Safe & Effective Pimple Treatments
Ravi Sharma
Best Clinic in Chennai
I highly suggest this place, the staffs are so friendly, caring and professional at the same time that you will feel like home away from home. Painless treatment, absolutely good result. Love everything
Review for : Laser Hair Removal Treatment In Chennai
Tarun Sharma
Best doctors..All the best Oliva
One of the most calm and patient doctors.
S
Review for : Moles Removal Treatment
Shambhu Sharma
Very well satisfied.
Took service for my acne scars, i got result for what i was promised. It was worth every penny i spent. Awesome staffs, very well satisfied.
S
Review for : PRP Treatment For Hair Loss
Shambhu Sharma
Why Oliva
Experienced in-house team of
Cosmetic Dermatologists

Comprehensive one-to-one
consultation with the doctor

Advanced US-FDA approved
equipment

Well trained and certified
therapists

Served 1,00,000 happy customers
and counting

Stringent guidelines and set
protocols for better service efficacy
Frequently Asked Questions on Laser Hair Removal Treatment