Monsoon Hair Care Tips For Strong And Healthy Hair
Haircare during the monsoon becomes crucial as it brings with it increased humidity. Hair becomes frizzy, rough, and prone to breakage due to high moisture in the air, demanding extra care and attention. This article gives you all that you need to know to maintain your hair health this monsoon.
What Causes Hair Fall In Rainy Season?
The chemical structure of our hair is sensitive to airborne hydrogen. Increased humidity during the monsoon causes our hair to absorb extra hydrogen from the environment. When this hydrogen reacts with keratin and water already present in our hair structure, it forms new, much weaker bonds. It eventually makes hair cuticles swell up, breaking the outer layer of the strand or cuticle. This results in frizzy, brittle, and wavy hair that is further prone to breakage and hair fall.
How Can You Protect Your Hair During Monsoon?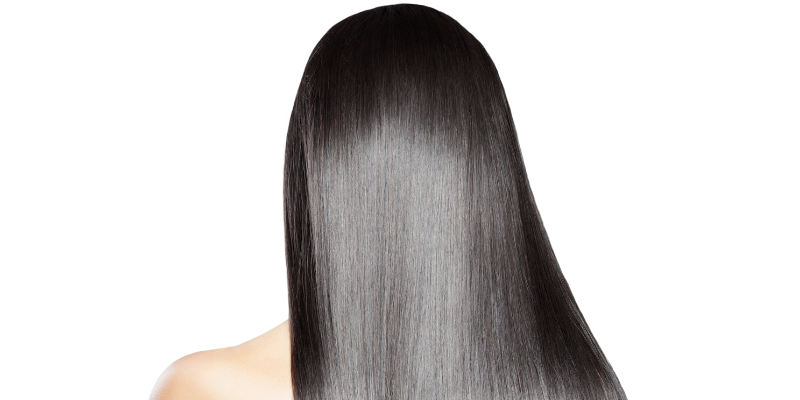 The increased humidity impacts not only your hair but also your scalp. The dampness weakens the hair follicle and makes it vulnerable to infections. A suitable monsoon Hair-care regimen is the best way to protect your hair in this season.
An effective monsoon hair-care routine begins with choosing products suitable for your hair type and texture. The options available in the market can be overwhelming. It is best to consult a dermato-tichologist to help you with this.
Let us now look at a 4-step hair care routine that you can adapt to your suitability:
Use a mild shampoo during the monsoon season and make sure to wash your hair 3-4 times a week. Opt for an oil-control or frizz-control shampoo. Check labels to make sure that they are free from parabens, sulphates, and other chemicals that are damaging.
A conditioner is a must-have during the monsoon as it helps minimise frizz. Make sure to apply the conditioner from roots to the tip of the hair and leave it for 5 to 10 minutes before you rinse off.
Use a hair serum to add extra protection. Apply it evenly to the lengths of your hair especially at the ends, while it is wet. You can opt for Oliva Hair Strengthening Serum strictly under the advice of a dermato-trichologist.
Drying your hair the right way is also important. First, use a soft microfibre towel to squeeze out excess water from hair gently. Then, allow it to air dry. Avoid hair dryers or heating tools as they may further damage weak hair.
Must Read: How To Reduce Hair Loss?
Hair Care Tips For Monsoon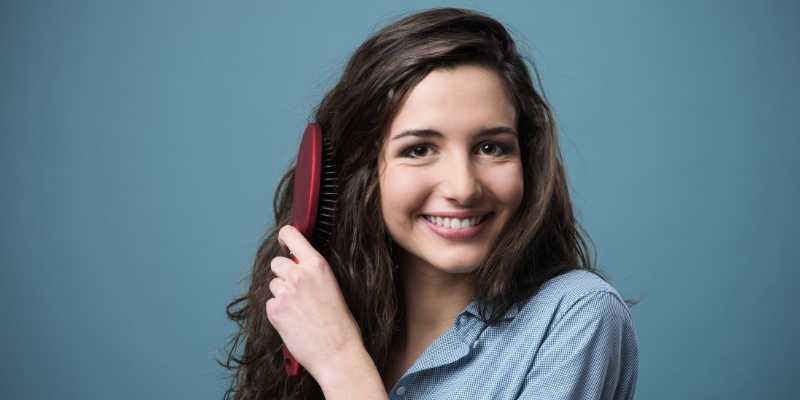 Further to the hair-care routine, here are 7 tips to help safeguard your hair from monsoon damage:
Cover Your Head While Stepping Out:

Make sure to carry a scarf or a hat to cover your hair, thereby reducing your hair's contact with humidity in the air. It will help lessen frizz and hair breakage.

Do Not Comb Wet Hair:

Never comb your hair when it is wet. It makes the hair follicles weak and prone to falling out. Wait to brush it till it is dry. Also, choose a wide-toothed comb, preferably a wooden one to detangle your hair. Have a separate comb to brush your hair. Don't share your comb to prevent scalp infections.

 Avoid Hair Styling Tools:

Hairstyling tools can lead to hair fall and also make your scalp itchy and prone to dandruff.

Reschedule Your Salon Appointment:

Postpone any hair colour or hair treatment appointments that can make your scalp extra greasy. Wait till the monsoon is over.

Oil Your Hair:

Oiling your hair once or twice a week nourishes your hair and scalp. Do not overdo, though and massage gently.

Build A Healthy Lifestyle:

Have a balanced diet of whole grains, protein-rich foods, fruits, vegetables, etc. along with enough liquids so that your hair is hydrated. Stress can increase hair fall hence get enough sleep and rest.

Avoid Getting Drenched:

In case you get wet, wash your hair immediately. Rainwater usually has pollutants which may harm the scalp and hair.
Must Read: 13 Best Tips To Regrow Thicker Hair Naturally
Conclusion
If you experience increased hair fall or excessively dry and rough hair during the monsoon, know that it is temporary. Taking enough care and following a Hair-care routine appropriate for the monsoon will help retain hair and scalp health. If problems persist, it is best to consult a trichologist for the right kind of care and treatment.
You can visit Oliva Skin & Hair Clinic, where expert dermato-trichologists will be at your service to restore and safeguard the health of your hair.
Our certified subject matter experts do extensive research and collate facts from reputed scientific journals and international studies to create informative and engaging articles related to all your dermatology concerns. They strive to help you decipher medical jargon, distinguish fact from fiction and overcome paranoia. Our qualified medical board or expert panel goes a step further to verify these facts based on their rich academic knowledge, vast clinical experience and critical industry insights to ensure you consume only medically accurate content that empowers you to make informed decisions about your hair and skin-care treatments and weight management. Check out our Editorial policy for further details
https://www.ncbi.nlm.nih.gov/pmc/articles/PMC4387693/
https://www.ncbi.nlm.nih.gov/pmc/articles/PMC4158629/
https://www.ncbi.nlm.nih.gov/pmc/articles/PMC5419032/