Top 9 Methods To Get Rid Of Your Unwanted Facial Hair
Does the slightest sign of a stubble grab all your attention whenever you look at the mirror? Is your facial skin hypersensitive and does the endless cycle of hair removal, rashes, and repeat give you nightmares? find some fuss-free facial hair removal methods that can help you flaunt fuzz-free skin! Go ahead and check out the facts.
Is Facial Hair Removal Popular Among Men?
The rugged blade has been every man's best bet when it comes to managing facial hair growth. However, the metrosexual man's grooming routine is not limited to beard-shaping any more. He has taken facial hair removal to the next level by exploring options to style his sideburns, get rid of his unibrow and eliminate unwanted hair tufts sprouting from his nose and ears! Hair-free skin is gaining popularity among men too, and a whole gamut of gadgets and products are now available to choose from, including razors, tweezers, wax strips, trimmers, epilators, depilatory creams and even hi-tech devices like IPL and lasers!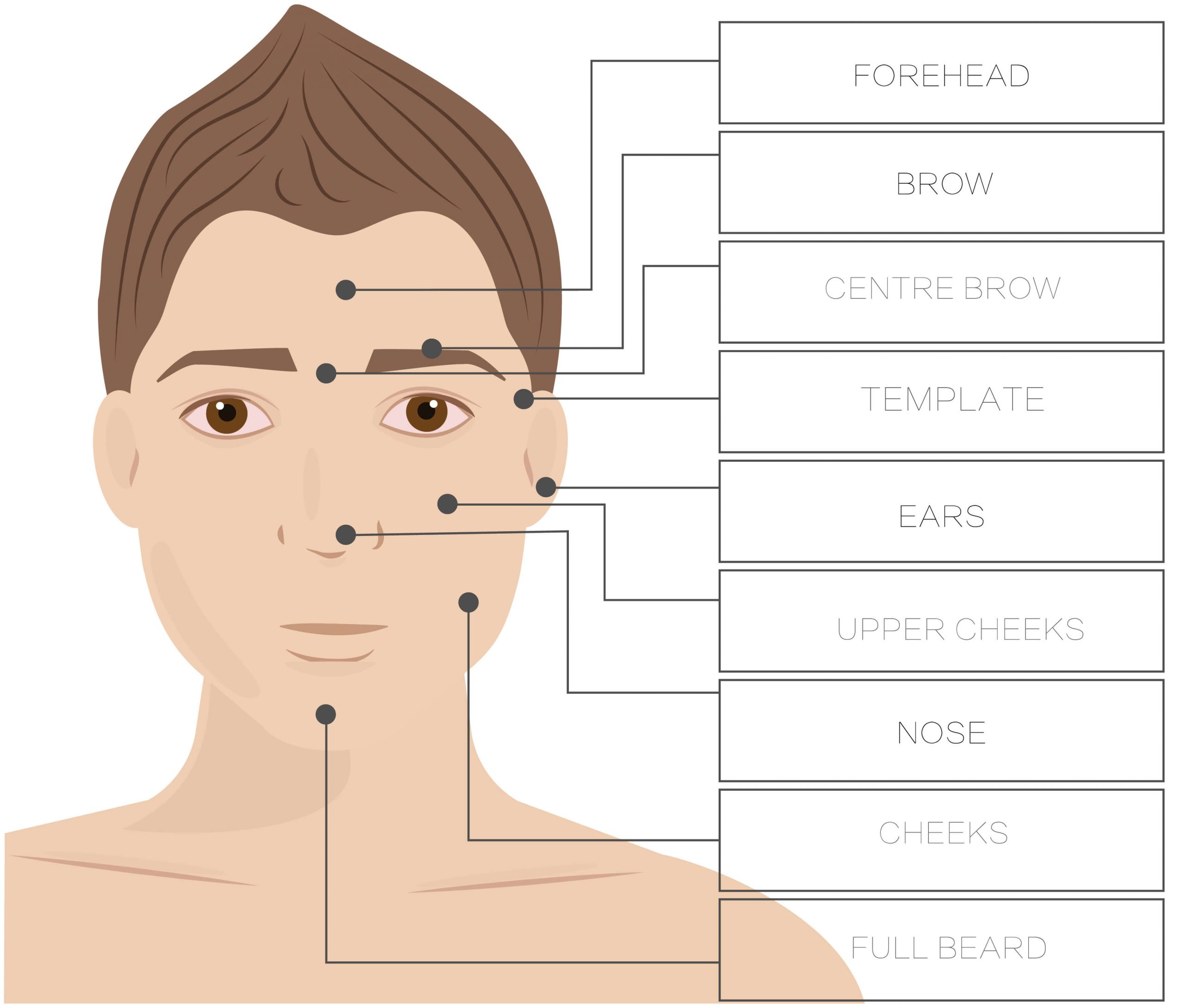 Is Unwanted Facial Hair Growth A Concern For Women?
Facial fuzz is a strict no-no for most women. Despite our hectic lifestyles balancing work and home, we all go to great lengths like bleaching to camouflage any sign of stubble or make weekly salon trips to undergo painful hair removal to get rid of even the tiniest strands of unwanted hair on our face. Hair removal from the different areas of the face like the forehead, eyebrow, upper and lower lip area, cheeks and chin are part of popular grooming routine among ladies.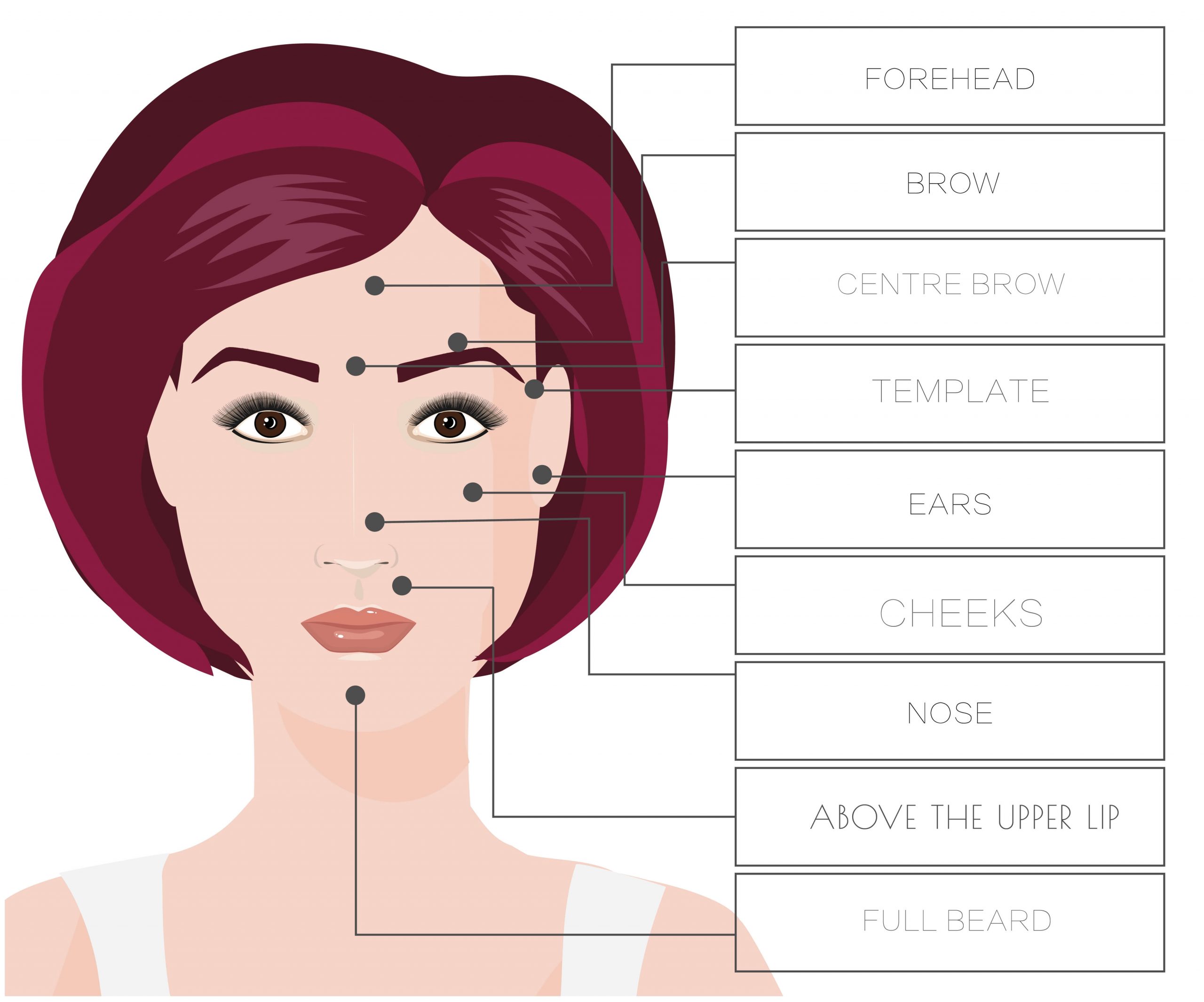 Which Hair Removal Method Is The Best?
While you are spoilt for choice when it comes to hair removal, you may not be sure if the methods are apt for eliminating facial fuzz. Maintaining hair-free skin can be super challenging and cumbersome, especially if you have any hormonal disorders like hirsutism that can spike your unwanted facial hair growth manifold. A method that offers you pain-free hair removal and relatively permanent results must be your top grooming need to end the cycle of effort, pain and expense. Read the next section to know your best bet for effective and safe hair removal without causing any damage to your delicate facial skin!
DIY Home-Based Methods For Facial Hair Removal
Here are some at-home methods that promise instant results. You can try them if you want to skip visiting the parlour and curb your grooming expense to get rid of facial hair:
Wax
Tweezers
Hair removal creams
Razors
Trimmers
IPL devices
Epilators
All the above self-care hair removal methods are super quick, convenient and affordable as you can use any of them within the comforts of your home to get hair-free skin. However, on the flip side, these methods may not be your first choice if you are looking for safe, effective and precise hair removal. Most of these methods remove the hair from the surface of the skin and provide short-lived results only. They come with a high risk of side-effects, including cuts, burns, ingrowth, inflammation, skin infection and rashes.
Must Read: How To Get Rid Of Unwanted Body Hair For Women?
Clinical Treatments For Facial Hair Removal
Many skin clinics offer professional solutions for facial hair removal. While they may seem a tad expensive initially but their safe and long-lasting results make them a one-time investment if you want to end the lifelong expense and botheration of hair removal. Performed by dermatologists these clinical methods of facial hair removal effectively eliminate the hair from the root with precision to offer virtually permanent results with minimal risk.
Now that you have an idea about the various options available for facial hair removal, it is time to gain more in-depth insights into the process, benefits and risk associated with each method.
How To Remove Facial Hair?
Let us learn how you can remove facial hair using some of the most popular home-based hair removal methods listed here:
Waxing: It is a versatile method popular among both men and men for root hair removal. You can opt for it both at a salon or home to remove unwanted hair from the brows, sideburns, cheeks, chin, upper and lower lip. With the availability of wax strips you just have to unbox, rub and peel to get hair-free skin for at least three weeks and a maximum of six weeks. Hot and cold waxing kits for the face usually contain essential oils like chamomile and tea-tree to soothe your fragile facial skin leaving it soft and supple. Avoid waxing your face if you have circulatory issues, auto-immune disorders like lupus, diabetes, sensitive, acne-prone or sunburnt skin, warts and moles or have been using retinoids or isotretinoin medication for the last six months. Here are some risk factors associated with waxing that you need to watch out for:

Pain
Redness
Inflammation
Ingrowth
Irritation
Burns
Expert Advice: Do a patch test to prevent burns and allergies.
Must Read: Waxing Vs Laser Hair Removal – Which Is Better?
Tweezing: It is a process of plucking out singular strands from the roots with precision using a pair of tweezers. It is an affordable, handy little tool that is a must-have in your grooming kit to keep your eyebrows looking well-shaped or to get rid of stray hair from smaller areas of the body like the upper lip, chin or jawline even while you are on the go. You can use it as for maintenance of hair-free skin along with other more effective hair removal methods. It offers results that can last between three and eight weeks. Here are some of the cons of this method:

Super slow and tedious method
Cuts and nicks
Redness
Ingrowth
Expert Advice: Rub an ice cube or apply an astringent solution to prevent skin inflammation.
Hair Removal Creams: These drugstore depilatory products come in the form of creams, lotions and gels. They enjoy enormous popularity among both men and women as they offer super convenient, pain-free and pocket-friendly hair removal. Although facial hair removal creams are gentle and fragrance-free formulas, their chemical composition can disintegrate unwanted hair growth in less than fifteen minutes! Some of them come enriched with ingredients like aloe vera and sweet almond oil to leave your facial skin deeply hydrated. However, this surface hair removal method is apt for use in between the eyebrows or upper lip area only and offers results that last up to three days at best. Avoid using it in super sensitive areas of the face and especially if you are suffering from sunburns, skin inflammation or chapping. Here are some of the significant concerns associated with the use of depilatory creams.

Very short-lived results
Tingling sensation
Allergic reaction in the form of redness, bumps and itching
Not recommended for prolonged use
Expert Advice: Do a patch test at least 24 hours before to rule out any skin irritation and strictly follow the instructions for use.
Must Read: Hair Removal Cream Vs Laser Hair Removal – Which Is Better?
Shaving: Razors are no longer a facial hair grooming routine exclusively for men. Dermaplaning is the latest facial hair removal trend among women. More and more ladies are choosing to go under the knife literally to de-fuzz and exfoliate their face simultaneously. This method of eliminating facial hair is the first choice for many as it is super simple, convenient, affordable, painless and a chemical-free option. You can dry shave using a sophisticated electric razor or wet shave using a disposable razor and shaving cream. However, this hair removal method offers hair-free skin only for a day or two and is ideal for use in the upper lip area, chin, eyebrows and sideburns. Avoid shaving if you have active acne, raised lesions, mole, sensitive skin, allergy to nickel or have been using anti-acne drugs in the recent past. Before you reach out for the razor here are the cons you must consider:

Cuts and razor burns
Ingrown hair
Prickly hair growth
Very short-lived results
Frequent repetitions
Expert Advice: Avoid making multiple strokes in the same area while shaving to minimise razor burns. Use a super hydrating formula and broad-spectrum sunscreen to minimise skin irritation.
Electric Trimmers: Well the cordless, battery-operated and travel-friendly grooming gadget is no longer synonymous with beard-shaping or trimming hair tufts sprouting from the nose and ear alone. They new-age trimmers with a sleek wand design, pivoting head, hypoallergenic round-tipped blade, eyebrow shaper and multiple comb attachments are slowly but steadily becoming a must add in the beauty-kit of women. The electric device offers quick, gentle and pain-free touch up to reduce unwanted hair growth and is ideal for use across the delicate areas of the face, including the chin, upper lip, forehead and between your eyebrows. As the method does not offer hair removal, you may get the five o'clock shadow within a day of use. Here are the other limitations of this method:

Short-lived results
Frequent repetitions required
Poor precision
Expert Advice: Use daily to maintain the hair-free look and shapely eyebrows.

IPL: Intense Pulsed Light therapy for hair removal is synonymous with home-based lasers. However, unlike laser hair removal, this method involves the use of unfocused energy and a broad spectrum of light having variable wavelengths to destroy unwanted hair growth. The method works with poor precision and has a high risk of adversely affecting the surrounding skin so it may not be the best bet for facial hair removal. You may require multiple sessions spread over two years to achieve results that last up to three months. Here are some other things you need to consider before opting for it:

Ineffective
Unsafe
Expensive
Burns
Discolouration
Scars
Unsuitable for all skin and hair tones
Expert Advice: Do a patch test to prevent extensive skin damage. It is better to rely on professional help while using advanced technology for hair removal.
Must Read: IPL Vs Laser Hair Removal – Which Is Better?
Epilators: This electric device with rotational tweezers helps to mechanically pull and remove multiple hairs from the roots at the same time. The new-age epilators are now available to facilitate facial hair removal and come with rich features like a compact design, inbuilt light and dual-speed function. They are easy-to-use and affordable and offer results that may last up to four weeks. You can use an epilator to get rid of hair growth from the chin, side of the face and unibrow. Epilating offers quick and convenient hair removal, but here are some of the cons you must weigh before opting for epilating:

Pain
Redness
Inflammation
Ingrown hair
Poor precision
Expert Advice: Exfoliate your skin before epilating to reduce the risk of ingrowth and apply ice on the treated area to reduce tenderness. Avoid using it for shaping eyebrows as it low on precision.
Now you know at length about the home-based methods. It's time to check out the pros and cons of professional hair removal solutions.
Electrolysis: The process involves the insertion of a sterile needle into the hair follicle to pass an electric current and destroy the stem cells responsible for hair growth. You can opt for it for eliminating excess hair growth in the upper lip area, ear and chin. It is a professional solution that offers permanent facial hair removal. However, you may need a year-long treatment and numerous sessions to attain satisfactory results. People find this method quite reliable, but it may cause the following side-effects:

Redness
Skin irritation
Pain
Swelling
Infection
Scars
Permanent skin damage
Expert Advice: Since it is a method that uses obsolete technology, make sure you choose a skin clinic that has a safe and sterile environment for treatment and a qualified medical team to mitigate the risk factor.
Must Read: Electrolysis Vs Laser Hair Removal – Which Is Better?
Laser Hair Removal: It is a revolutionary hair removal method that can make your grooming routine go hi-tech. The advanced aesthetic solution comes with unmatched safety and efficacy and almost no damage and downtime. It is a precise and painless treatment suitable for all skin and hair tones and types to attain a permanent reduction in the growth and density of facial hair. Top dermatologists recommend it for facial hair removal, especially from sensitive areas like the forehead, cheeks, chin, upper and lower lip, nose and ears. It uses a focused laser beam to target the unwanted hair follicles without causing any harm to your delicate facial skin. The few factors to consider while opting for LHR is:

In-clinic treatment
Initially cash-intensive
Expert Advice: If you are looking for permanent hair removal, it is your best bet. It eventually works out to be the most cost-effective solution compared to all other hair removal methods. Choose a clinic with the latest laser devices and an experienced medical team to enjoy a comfortable experience and achieve long-lasting satisfaction
Must Watch:
Here is a quick comparison between the above professional hair removal methods.
| | | |
| --- | --- | --- |
| Parameters | Laser Hair Removal | Electrolysis |
| Price per session | Rs 2,000 | Rs 2,500 |
| Treatment Time  | 20-45 mins | 60 mins |
| Treatment Interval | six to eight monthly sessions | weekly or bi-weekly sessions for 12 months |
Hope you found this article on facial hair removal informative and helpful. Go ahead and make an informed decision.