How To Get Rid Of Unwanted Ear Hair?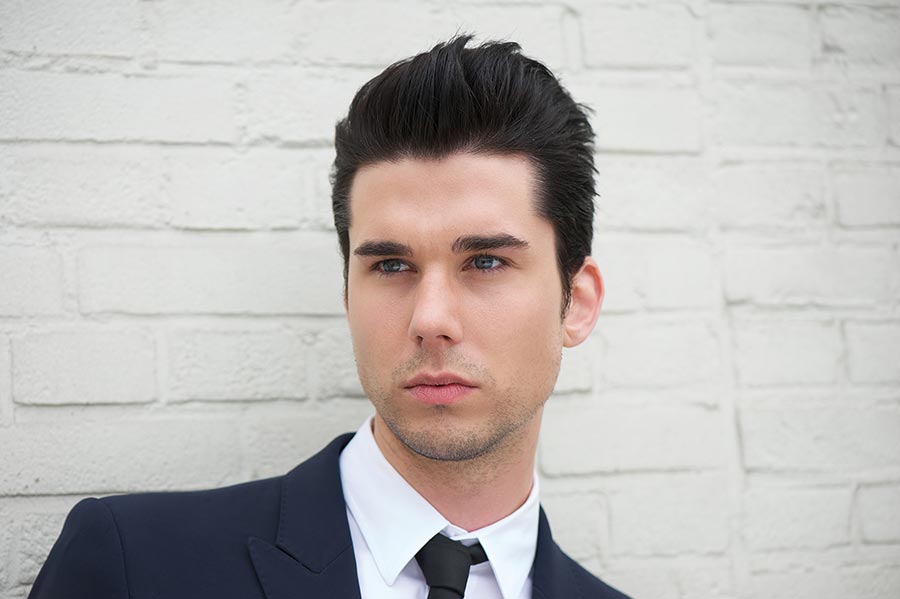 Hair growth on the scalp is desirable. However, removing unwanted hair from the ear is an essential cosmetic need for most of us. With the growing popularity of laser hair removal (LHR) treatments, a safe and permanent solution for getting rid of ear hair is well within our reach. Find out more about the procedure, cost and benefits of laser hair removal to make an informed decision.
What Causes Unwanted Hair Growth On the Ears?
The hairs inside the inner ear canal exist to keep dust out of the ear passage. However, some people tend to develop thick and coarse hair which are fully visible on the outer ear. Research says that the following factors contribute to unwanted ear hair growth –
Genetics and ethnicity
Hormonal influences
Side effects of medication
Metabolic or endocrine disorders
Malfunctioning of the adrenal glands or ovaries
Ageing
Must Read: Safe & Effective Way to Remove Body Hair Permanently
Temporary Ways To Get Rid Of Unwanted Ear Hair
Here are some conventional methods used to remove ear hair at home. These techniques only offer temporary solutions and may cause a series of side effects and reactions –
Electric Hair Trimming: Men often use an electric trimmer to keep ear hair growth under control. While this is a safer method compared to the other temporary methods in this list, the results are short-lived. One will need to trim the unwanted hair every few days. Electric trimmers are expensive and run on battery power, which leads to additional costs.
Scissors For Ears: Though a preferred low-cost technique, it is not safe for ear hair removal, as the blade can cause cuts on the tiny nooks and corners of the ear, causing bleeding and pain.
Tweezers For Ears: Painstakingly plucking ear hair one by one and involves the risk of ingrown hair. Be careful while plucking and never stick the tweezer too deep inside your ear canal. You may risk rupturing the eardrum. Though inexpensive, this method is not safe.
Waxing Hairy Ears: It is well suited to removing hair from larger surface areas such as the hands, underarms and legs for temporarily achieving hair-free skin. When it comes to ear hair removal, waxing may or may not work and can lead to burns. Since hair often grows back within a few days, it is not advisable to wax ear hair. Waxing is the costliest method of temporary hair removal, considering that it needs an expert to perform it at least twice a month.
Depilatory Creams: Many women prefer this as a pain-free option to remove unwanted hair anywhere on the body, including the ear. However, the skin here is sensitive, and the chemicals in the cream can easily cause an allergic reaction or a burn. Just like waxing, one would need to purchase depilatory creams regularly, making this an uneconomical option.
Must Read: How To Remove Unwanted Hair For Men?
How To Remove Ear Hair Permanently?
One can remove ear hair either at home using temporary methods such as waxing and threading or at a clinic with medically advanced techniques. Many conventional methods for removing ear hair exist, but they are temporary solutions that do not reduce or prevent hair growth. Technologically advanced options like electrolysis and laser therapy, are permanent ear hair removal techniques. These methods provide long lasting results that eliminate the need for repeating painful procedures month after month.
How Does Laser Treatment For Ear Hair Removal Work?
Dermatologists consider laser hair removal (LHR) treatment to be the best method to remove ear hair because of its minimal side effects and its versatility in suiting different skin tones and hair types. Different types of lasers such as a diode, Nd:YAG and alexandrite are available for providing permanent ear hair removal for both men and women.
During a laser hair removal treatment, a dermatologist uses a narrow and focused laser beam of a specific wavelength to target the melanin present in the hair follicles. The laser, when focused on the area of the skin to be treated, uses heat to destroy the stem cells responsible for producing hair. This destroys the hair follicles too.
Must Watch:
Will Laser Treatment Remove Hair From The Inner Ear?
The parts of the ear close to the ear canal and pinna are sensitive. Therefore, lasers are unsuitable for inner ear hair removal. However, laser hair removal can permanently remove the hairs that are present around the pinna of the ear and earlobes.
How Much Does Laser Ear Hair Removal Cost in India?
The estimated cost of laser treatment for ear hair removal is approximately Rs. 3,000 and can go up to Rs. 5,000 depending on the type of laser equipment used, the reputation of the clinic, and the complexity of the case. A laser-ear hair removal package being a one-time expense becomes cost-effective because one achieves the desired results in just a few sessions.
Must Read: What Is The Cost Of Laser Hair Removal In India?
Why Is LHR Better Than IPL & Electrolysis?
Laser Hair Removal uses concentrated, narrow beams of light of specific wavelengths to focus on the target area. This way, it removes unwanted hair with precision and does not affect the surrounding skin. However, IPL makes use of lights that are more widely spread out and cater to a larger area. It works by heating hair follicles and rendering them ineffective. Electrolysis only targets one hair at a time. Here are the reasons why Laser Hair Removal is better than the other methods:
Laser hair removal is a more focused technology and thus needs fewer sessions than IPL and electrolysis to give the desired results.
Laser hair removal is painless compared to IPL and electrolysis.
Laser is less time-consuming than other hair removal technologies. One session of LHR lasts about 15 to 30 minutes, whereas IPL and electrolysis require 3-4 hours per session.
Laser is more affordable and effective than electrolysis and IPL.
IPL involves a risk of scarring, blistering and discolouration of the skin.
Must Read: Hair Removal At Home Vs Laser Clinics – Which Is Better?
Which Is the Best Way To Remove Ear Hair – Lasers or Others?
There are many downsides to using temporary hair removal methods. The side effects and risks they involve far outweigh the benefits of their low costs. Laser treatment, on the other hand, is a permanent method to get rid of unwanted ear hair and provides optimal safety. Just a few sessions can ensure the complete removal of ear hair without any downtime or the need for future management. This makes it an extremely economical option and the smartest choice available for removing ear hair.
Now, you know all about laser ear hair removal. If you are also struggling to manage unwanted ear hair, visit a reputed skin and hair clinic today to explore LHR for safe and permanent results. Stay tuned for more updates from the world of advanced skin and hair care!